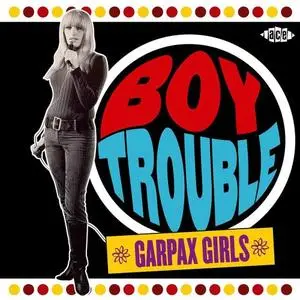 VA - Boy Trouble: Garpax Girls (2004)
FLAC (tracks) - 335 MB| MP3 CBR 320 kbps - 159 MB
1:06:02 | Rock, Rock & Roll | Label: Ace Records
BRIAN WILSON ADMIRED him, Phil Spector was scared of him-.-in the roll-call of 1960s Hollywood record men, quixotic producer Gary S Paxton was amongst the most remarkable. Like Wilson, in the studio Paxton was hands-on, covering all aspects of playing, singing and production-.-like Spector, he had the knack of marrying song, singer and arrangement. Unlike Wilson and Spector however, Paxton's was a seat-of-the-pants operation that relied on a loyal retinue of writers and players and most significantly, the relentless 24/7, pill and alcohol-fuelled drive of the man himself.