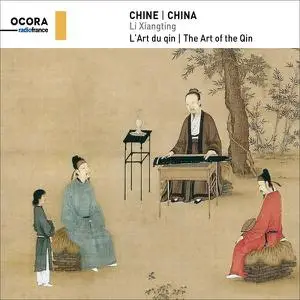 Li Xiangting - Chine, L'art Du Qin (The Art of the Qin) (1990/2018)
WEB FLAC (tracks) - 263 MB | MP3 CBR 320 kbps - 162 MB
1:09:37 | World, Ethnic, Chinese Classical | Label: Ocora Radio-France
The Qin (pronounced "chin") is a seven-stringed table zither, quite possibly among the oldest Chinese musical instrument. It was cited in some poems more than 2,700 years ago. It went through different versions. The standardized 21st century version was created sometime around the second or third century A.D. The Qin became an instrument of choice at the court during the Tang Dynasty (618-907). In fact, it is the most documented Chinese musical instrument, in treatises, essays, handbooks, and poetry (there exist more than 150 handbooks on the Qin). It has been used for meditation purposes in natural environments, especially for Taoist and Confusion values, and its music has an obvious meditative character. One interesting point to mention is that the Chinese were already using harmonics on the Qin almost 2,000 years ago. Li Xiangting, one of China's great masters of the Qin, gives an exquisite overview of this instrument, which is more than two millennium old, with pieces almost as old as the instruments. You can hear history in this fascinating music and instrument.