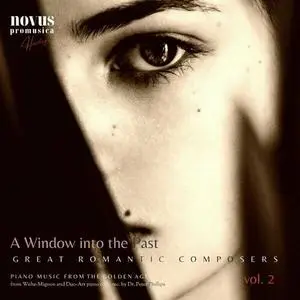 Peter Phillips, Ferruccio Busoni, Alfred Cortot - Great Romantic Composers, Vol. 2. Piano Music from the Golden Age (2023)
FLAC (tracks), Lossless / MP3 320 kbps | 5:11:20 | 707 Mb / 1,05 Gb
Genre: Classical
Italo-German composer Ferruccio Busoni was a titanic piano virtuoso and an architect of European modernism. Best known for his transcriptions of J.S. Bach and for his Piano Concerto, Fantasia Contrappuntistica, and opera Doktor Faust, Busoni revolutionized piano technique and opened up new harmonic concepts within boundaries of functional harmony. Busoni's idea of junge klassizität (renewed classicality) served as a building block for neo-classicism and his book remains influential.