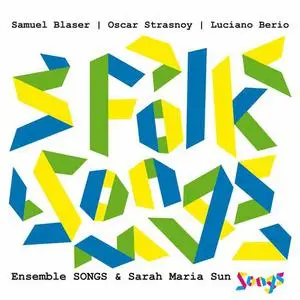 Sarah Maria Sun - Folk Songs (2022)
FLAC (tracks), Lossless / MP3 320 kbps | 55:56 | 219 / 127 Mb
Genre: Jazz / Label: Blaser Music
The decades between the two world wars witnessed vast changes in the way folksongs and other music of proud and disappearing populations and traditions were captured. From the beginning of the century Cecil Sharp (his ideology and motivation much criticized in later decades) had been passionate about the musical and folkloric value of folksong, which he notated on his extended forages through English villages and, during the First World War, Appalachia. Yet the advances in recording technology in the 1920s made Sharp's pencil and field notebook, his staunchly diatonic framework and proto nationalism, seem old fashioned and undesirable. Others differently motivated signed up to this new discipline – in Truro, Somerset, Mississippi, the Carpathian Basin and beyond – with nascent recording technology their ally. In so doing they etched and forever altered the sound of the twentieth century.