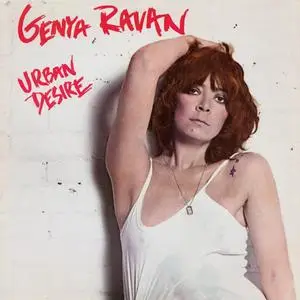 Genya Ravan - Urban Desire (1978/2023)
CD Rip | FLAC (tracks, cue, log) - 309 MB | MP3 CBR 320 kbps - 101 MB
43:52 | Rock & Roll, Classic Rock, Power Pop | Label: BFD / The Orchard
Urban Desire is Genya Ravan creating music on her terms after artistically successful work with producers Richard Perry, Jimmy Miller, and Jim Price, along with the three strong albums she recorded with Ten Wheel Drive. As producer of the prototypical punk band the Dead Boys and their classic single "Sonic Reducer," Ravan was an essential part of the new wave explosion of the '70s, which was a blend of punk rock and power pop. Urban Desire is the quintessential new wave album, and though it caused a stir, it has never fully been recognized as the groundbreaking work it is. A driving cover of the Supremes hit "Back in My Arms Again" has guitarists Conrad Taylor and Ritchie Flieglerfragmenting Deep Purple's "My Woman from Tokyo" riff under Ravan's brilliant New York party atmosphere. That comes right after her duet with Lou Reed, a tune called "Aye Co'lorado," one of the album's highlights written by Ravan and keyboard player Charlie Giordano.