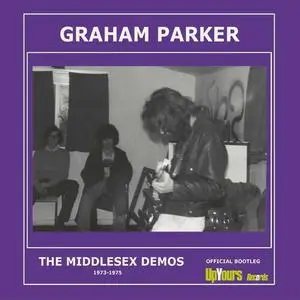 Graham Parker - The Middlesex Demos (2022)
FLAC (tracks), Lossless / MP3 320 kbps | 55:10 | 209 / 126 Mb
Genre: Rock, Pub-Rock, New Wave / Label: Graham Parker
Graham Parker Stereotyped early in his career as the quintessential angry young man, Graham Parker was one of the most celebrated singer/songwriters to emerge from England's pub rock scene in the early '70s. Drawing heavily from Van Morrison and the Rolling Stones, Parker developed a sinewy fusion of driving rock & roll and confessional folk-rock, highlighted by his indignant passion, biting sarcasm, and bristling anger. At the outset of his career, his albums crackled with pub rock energy, snide witticisms, and perceptive insights, earning him a devoted following of fans and critics, who lavished praise on his debut, 1976's Howlin' Wind, recorded with the Rumour, his backing band of pub rock all-stars.