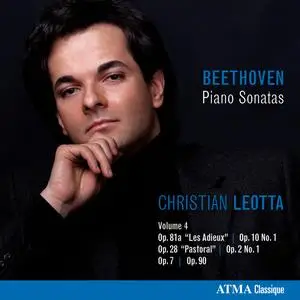 Christian Leotta - Beethoven: Piano Sonatas, Volume 4 (2012)
WEB | FLAC (tracks) - 399 MB | 02:16:44
Genre: Classical | Label: ATMA Classique
For once the hyperbole rings true. Christian Leotta's fourth volume of Beethoven sonatas is indeed 'a major addition to other sets currently available'. Musicianly to the core, this young Italian pianist quietly but unmistakably commands your attention at every level. His musical focus and concentration are unswerving, nothing is rushed or overly volatile, everything is scrupulously placed yet illuminated with acute detail and vitality. You will rarely encounter performances more meticulously prepared.