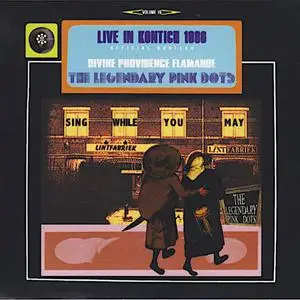 The Legendary Pink Dots - Live In Kontich 1986 (Divine Providence Flamande) (2022) [Official Digital Download]
FLAC (tracks), Lossless [24bit-44kHz] | 1:19:03 | 877 Mb
Genre: Psychedelic Rock, Experimental, Leftfield, Ambient / Label: Self Released
Released by the excellent Fractal Records label (Paris) in 2020, this is an audio document of the Legendary Pink Dots live in 1986 at the Lintfabrik in Kontich (near Antwerp). Quality is surprisingly high for a concert of this vintage. A beautifully packaged limited CDR edition of this show was also briefly available in 2020.