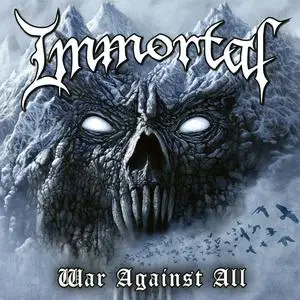 Immortal - War Against All (2023)
Norway | MP3 CBR 320 Kbps | 91 MB
Black Metal | Label : Nuclear Blast
Immortal - War Against All will be released on May 26th 2023 via Nuclear Blast Records. From the very depths of the frozen tundra that is the Norwegian Black Metal world, Demonaz has clawed his way back up the ice-capped peaks of Blashyrkh to claim the throne and bring forth Immortal's 10th studio album War Against All; a rather poetic title considering the years of turmoil and lawsuits before assuming the rights to the Immortal name. Completely composed, performed and recorded by Demonaz with the assistance of session artists, War Against All embarks on a journey which proves that Immortal are still very much…immortal. War Against All is a wintery blast of intense ferocity and melodic, mid-tempo beats with a blackened foundation. It's full of ambition, intensity and raw beauty that only the likes of Immortal can achieve. For returning fans of the band's 90s heyday and newcomers alike, this record won't disappoint.