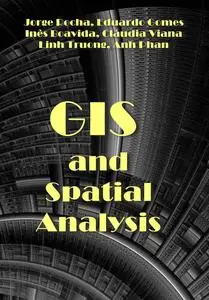 "GIS and Spatial Analysis" ed. by Jorge Rocha, Eduardo Gomes, Inês Boavida, Cláudia Viana, Linh Truong, Anh Phan
ITexLi | 2023 | ISBN: 1803565977 9781803565972 1803565969 9781803565965 1803565985 9781803565989 | 206 pages | PDF | 61 MB
This volume is a critical book that provides different methodologies that combine the potential data (including Big Data) analysis with GIS applications. It gives readers a comprehensive overview of the current state-of-the-art methods of spatial analysis, focusing both on the new philosophical and theoretical foundations for spatial analysis and on a flexible framework for analysis in the real world, for problems such as complexity and uncertainty.