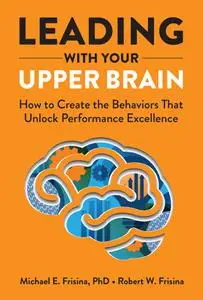 Leading with Your Upper Brain: How to Create the Behaviors That Unlock Performance Excellence by Robert W. Frisina, Michael E. Frisina
English | February 1st, 2023 | ISBN: 1640553274 | 248 pages | True EPUB | 3.31 MB
It's never been this urgent to build employee relationships that spark higher brain thinking and the skills to connect with people to encourage their highest performance. In other words, it's vital to engage team members' upper brains, which control critical reasoning, judgment, and creativity. When that positive connection is lacking, leaders risk provoking team members' lower brains—which govern fear and survival behaviors—and creating a toxic workplace.