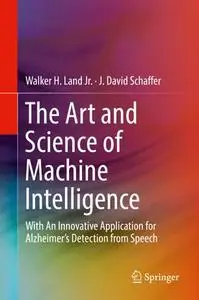 The Art and Science of Machine Intelligence: With An Innovative Application for Alzheimer's Detection from Speech by Walker H. Land Jr.
English | EPUB | 2020 | 284 Pages | ISBN : 3030184951 | 27.17 MB
This volume presents several machine intelligence technologies, developed over recent decades, and illustrates how they can be combined in application. One application, the detection of dementia from patterns in speech, is used throughout to illustrate these combinations. This application is a classic stationary pattern detection task, so readers may easily see how these combinations can be applied to other similar tasks. The expositions of the methods are supported by the basic theory they rest upon, and their application is clearly illustrated. The book's goal is to allow readers to select one or more of these methods to quickly apply to their own tasks.