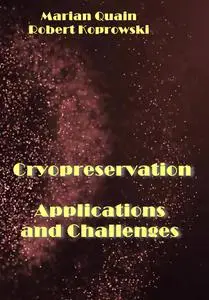 "Cryopreservation: Applications and Challenges" ed. by Marian Quain, Robert Koprowski
ITexLi | 2023 | ISBN: 1837680272 9781837680276 1837680264 9781837680269 1837680280 9781837680283 | 147 pages | PDF | 5 MB
This book provides a comprehensive overview of cryopreservation and its applications. It discusses advancements in the field, challenges, guidelines, and recommendations for successful germplasm conservation. Chapters discuss the use of CPAs, cryopreservation of fish sperm, cryopreservation of oocytes and sperms, female fertility preservation, cryopreservation of large structures and tissues, and much more.