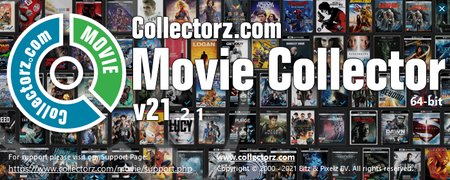 Collectorz.com Movie Collector v21.2.1 (x64) Multilingual Portable | 22 Mb
Languages: English, Nederlands, Deutsch, Türkçe, Hrvatski, Français, Polski, Italiano, Svenska, Português, Dansk, Slovenski, Norsk, Español, Bahasa Indonesia, Íslenska, Magyar
Welcome to Collectorz.com, the collection database software! Easily catalog your movies, books, music, comics and games. Work on your phone, tablet or computer and sync data between them.