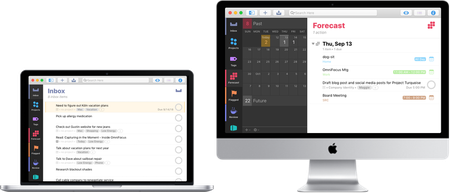 OmniFocus Pro 3.14.3 Multilingual macOS | 64 MB
Languages: English, 中文, Deutsch, Español, Français,
Italiano, 日本語, 한국어, Nederlands, Português, Русский
Use OmniFocus to accomplish more every day. Create projects and tasks, organize them with tags, focus on what you can do right now — and get stuff done. OmniFocus — now celebrating 10 years as the trusted, gold-standard to-do list app — brings unrivaled power and flexibility to your Mac, making it easy to work the way you want to work.