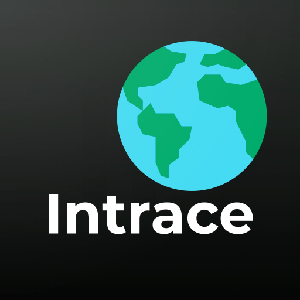 Intrace Visual Traceroute v2.0.4 | Android | 11.90 MB
Pro version
Visual Traceroute - universal app for Android, which allows to trace the process of transferring data from your gadget on servers located around the world. Program Intrace trace route is characterized by ease of use: just specify the name of your service and go to the "journey" on an interactive map.
All the necessary information for you will be given in the following format
• IP server
• Host Name
• Ping to address
• Location of the server (its coordinates on the world map).
Network tools like Visual Traceroute Tool, are in great demand among engineers networking site administrator. However, Visual Traceroute for Android will certainly taste and simple for users who do not mind to follow, for some servers "journey" of their traffic.
Traceroute android (Intrace) uses specific "ping" command, which tend to be accessible on most devices (smartphones, tablets, laptops, PCs, etc.). Available application database allows you to quickly identify and geographical location all the way transmission packet data.
System Requirements:
Requirements: Android 5.0+
Home Page
-
https://play.google.com/store/apps/details?id=com.ddm.intrace&hl=en