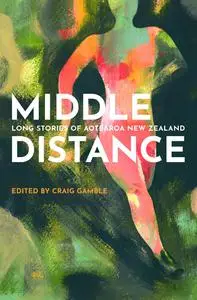 Middle Distance: Long Stories of Aotearoa New Zealand edited by Craig Gamble
English | January 12, 2023 | ISBN: 1776564324 | True EPUB | 480 pages | 0.9 MB
The stories in Middle Distance travel from the empty expanses of the southern ocean to the fall of a once great house, from the wharekai of a marae to the wasteland of Middle America. Longer than a traditional short story and shorter than a novella, the long story is a form that both compresses and sprawls, expands and contracts, and which allows us to inhabit a world in one sitting. The emerging and established writers in this anthology break new territory in character, setting and storytelling. Each of their stories reveals to us something – intimate, electrifying, funny, beautiful – that we won't soon forget.
Middle Distance: Long Fiction of Aotearoa New Zealand is an anthology of new writing from VUP. It follows on from the success of Monsters in the Garden: An Anthology of Aotearoa New Zealand Science Fiction and Fantasy and, like it, is born out of the long-running literary magazine Sport.
Contributors
Jack Barrowman
Kathryn van Beek
Octavia Cade
David Geary
Joy Holley
J. Wiremu Kane
Sam Keenan
Samantha Lane Murphy
Anthony Lapwood
Vincent O'Sullivan
Nicole Phillipson
Maria Samuela
Emma Sidnam
Rem Wigmore