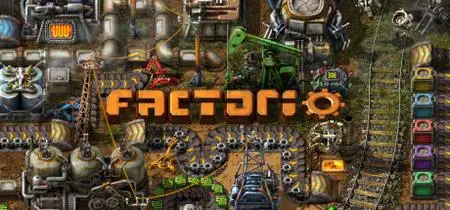 Factorio (2020)
PC Game | Developer: Wube Software LTD. | Publisher: Wube Software LTD. | 1.4 GB
Languages: English,French,Italian,German,Spanish,Hungarian,Dutch,Norwegian,Polish,Portuguese,Romanian,Finnish,Swedish,Czech,Russian,Ukrainian,Japanese,Chinese,Korean
Genre: Casual, Indie, Simulation, Strategy | Release Date: 14 Aug, 2020
Factorio is a game in which you build and maintain factories. You will be mining resources, researching technologies, building infrastructure, automating production and fighting enemies. In the beginning you will find yourself chopping trees, mining ores and crafting mechanical arms and transport belts by hand, but in short time you can become an industrial powerhouse, with huge solar fields, oil refining and cracking, manufacture and deployment of construction and logistic robots, all for your resource needs. However this heavy exploitation of the planet's resources does not sit nicely with the locals, so you will have to be prepared to defend yourself and your machine empire.
Discount Disclaimer: We don't have any plans to take part in a sale or to reduce the price for the foreseeable future.What people say about Factorio
No other game in the history of gaming handles the logistics side of management simulator so perfectly. – Reddit
I see conveyor belts when I close my eyes. I may have been binging Factorio lately. – Notch, Mojang
Factorio is a super duper awesome game where we use conveyor belts to shoot aliens. – Zisteau, Youtube
Screenshot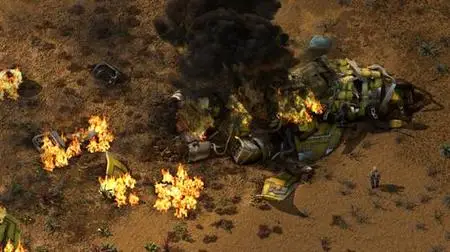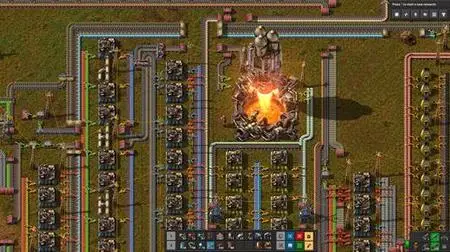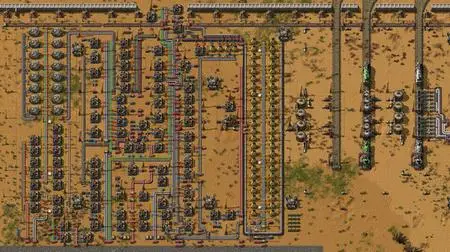 MINIMUM:
OS: Windows 10, 8, 7, Vista (64 Bit)
Processor: Dual core 3Ghz+
Memory: 4 GB RAM
Graphics: DirectX 10.1 capable GPU with 512 MB VRAM - GeForce GTX 260, Radeon HD 4850 or Intel HD Graphics 5500
DirectX: Version 11
Storage: 3 GB available space
Additional Notes: Normal sprite resolution, Low quality compression, 1080p resolution
RECOMMENDED:
OS: Windows 10, 8, 7 (64 Bit)
Processor: Quad core 3Ghz+
Memory: 8 GB RAM
Graphics: DirectX 11 capable GPU with 2 GB VRAM - GeForce GTX 750 Ti, Radeon R7 360
DirectX: Version 11
Storage: 3 GB available space
Additional Notes: High sprite resolution, High quality compression
Game Teaser Trailer
Factorio-CODEX