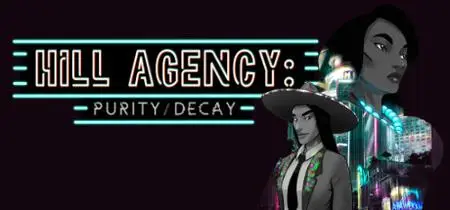 Hill Agency PURITYdecay (2023)
PC Game | Developer: Achimostawinan Games | Publisher: Achimostawinan Games | 4.1 GB
Languages: English
Genre: Adventure, Indie, RPG | Release Date: 31 March 2023
The year is 2762 and you are Meeygen Hill, a tough as nails P.I., working in the neighbourhoods of one of the last major cities of North America. Life is all truant kids and cheating spouses until a dame barges in from the Risen City and changes your life. Her sister has been murdered and the cops are useless. It's up to you to find out whodunit and it seems like this case go way further up than the banks of this one detective's little neighbourhood in this Indigenous cybernoir narrative detective game.