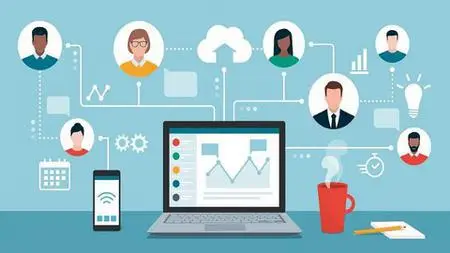 Network Design Zero-to-Hero by Arash Deljoo
Updated 1/2023
MP4 | Video: h264, 1280x720 | Audio: AAC, 44.1 KHz
Language: English | Size: 3.26 GB | Duration: 33 lectures • 9h 50m
CCDP certification ( Everyday Updated )
What you'll learn
Optimal Enterprise Campus Design
EIGRP Design
OSPF Design
IS-IS Design
Border Gateway Protocol Design
IPv6 Design Considerations in the Enterprise
Challenges of the Transition to IPv6
Service Provider–Managed VPNs
Enterprise-Managed WANs
Enterprise WAN Resiliency Design
Multitier Enterprise Data Center Designs
New Trends and Techniques to Design Modern Data Centers
Cisco Application-Centric Infrastructure
Data Center Connections
QoS Overview
QoS Design Principles and Best Practices
Campus, WAN, and Data Center QoS Design
MPLS VPN QoS Design
IPsec VPN QoS Design
Enterprise IP Multicast Design
Rendezvous Point Distribution Solutions
Designing Security Services and Infrastructure Protection
Designing Firewall and IPS Solutions
IP Multicast Security
Designing Network Access Control Solutions
Design Case Studies
Requirements
Anyone wanting to understand basic and advanced network design needs an intermediate to advanced level of experience in network concepts
Description
Network Design Course enables network designers, engineers, architects, and CCDP candidates to perform the conceptual, intermediate, and detailed design of a network infrastructure that supports desired network solutions over intelligent network services to achieve effective performance, scalability, and availability.
By applying solid Cisco network solution models and recommended design practices, Network Design Course enables learners to provide viable, stable enterprise internetworking solutions.
This course presents concepts and examples necessary to design converged enterprise networks. Also, this new edition has content addressing software-defined networks (SDNs).
You will learn additional aspects of modular campus design, advanced routing designs, WAN service designs, enterprise data center design, and security design.
Enterprise environments require networks designed for performance, availability, and scalability to achieve outcomes. Seasoned IT professionals with progressive end-to-end network design expertise are crucial in ensuring networks deliver to meet today's requirements while future-proofing investments.
For senior network design engineers, principal system engineers, network/solution architects, and CCDA professionals looking to build on your fundamental Cisco network design expertise, the Cisco CCDP certification program focuses on advanced addressing and routing protocols, WANs, service virtualization, and integration strategies for multilayered enterprise architectures.
Successful candidates will be able to design and understand the inner workings of all elements within the common enterprise network, including internal routing, BGP routing, modern WAN connectivity, modern data center and data center interconnect, basic network security considerations, advanced quality-of-service design, transition to IPv6, and multicast routing design
Who this course is for:
Network designers, architects, consultants, or engineers seeking a thorough understanding of enterprise network design , Network engineers or architects who are studying for the CCDE certification and need to improve their foundational knowledge of modern enterprise network design