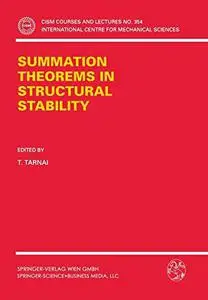 Summation Theorems in Structural Stability By T. Tarnai (eds.)
1995 | 222 Pages | ISBN: 3211827048 | PDF | 34 MB
This volume is the first to give the mathematical background and a comprehensive survey of the old and new summation formulae resulting in an approximate value of the critical load factor of a complex problem by means of the critical load factors of subproblems by addition. The theorems and formulae are richly illustrated by examples in structural engineering.