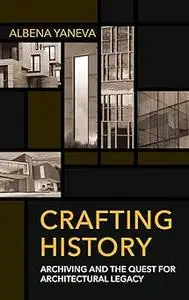 Albena Yaneva, "Crafting History: Archiving and the Quest for Architectural Legacy "
English | ISBN: 1501751824 | 2020 | 252 pages | PDF | 8 MB
What constitutes an archive in architecture? What forms does it take? What epistemology does it perform? What kind of craft is archiving? Crafting History provides answers and offers insights on the ontological granularity of the archive and its relationship with architecture as a complex enterprise that starts and ends much beyond the act of building or the life of a creator.
In this book we learn how objects are processed and catalogued, how a classification scheme is produced, how models and drawings are preserved, and how born-digital material battles time and technology obsolescence. We follow the work of conservators, librarians, cataloguers, digital archivists, museum technicians, curators, and architects, and we capture archiving in its mundane and practical course.
Read more