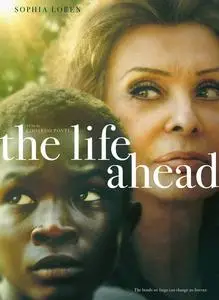 The Life Ahead (2020)
WEB-Dl 1080p | MKV | 1920x1080 | x264 @ 3650 Kbps | 95 min | 2,74 Gb
Audio: Italiano E-AC3 5.1 @ 640 Kbps | Subtitles: English, Français, Deutsch, Arabic (العربية), Português-Br, Čeština, Dansk, Ελληνικά, Suomi, Hebrew (עברית), Hrvatski, Magyar, Bahasa Indonesia, Italiano, Japanese (日本語), Korean (한국어), Malay, Nederlands, Norsk, Polski, Português, Română, Русский, Español-EU, Latin Español, Svenska, Thai (ภาษาไทย), Türkçe, tiếng Việt, T/S Chinese (中文)
Genre: Drama
Director:
Edoardo Ponti
Stars:
Sophia Loren, Ibrahima Gueye, Renato Carpentieri
In seaside Italy, a Holocaust survivor with a daycare business (Sophia Loren) takes in 12-year-old Momo, a Senegalese Muslim street kid.
IMDB
- 14 wins + Nominated for 1 Oscar
Sophia Loren at 86 has returned to us along with her Co-Star Ibrahima Gueye in her son's film. Though the film is a re-make and the story rather predictable, what is not is the performance of these two actors. The cast is good, but the leads are on a different level. And their final scenes together are deeply moving. I have never seen Ms Loren more touching and filled with grace, nor a 12-year-old boy more beautiful and talented. Sophia has given us a gift in both the film and this young actor whose future is so brilliant.
(click to enlarge)

More in My Blog