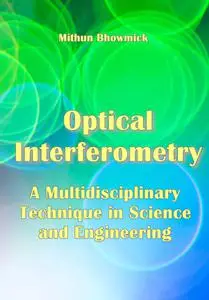 "Optical Interferometry: A Multidisciplinary Technique in Science and Engineering" ed. by Mithun Bhowmick
ITexLi | 2022 | ISBN: 1803557036 9781803557038 1803557028 9781803557021 1803557044 9781803557045 | 99 pages | PDF | 10 MB
The aim of this book is to review recent developments in OI techniques and aid readers in their exploration of different aspects of the subject. The focus of the novel reports presented in this volume ranges from traditional topics to newer applications, such as those related to biology and clinical procedures.