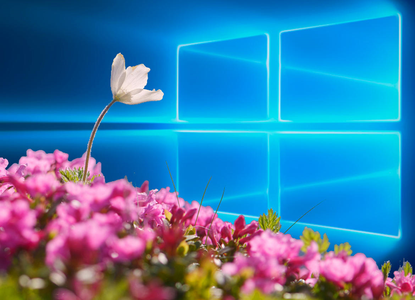 Windows 10 Redstone 4 v1803 Build 10.0.17134.228 Home / Pro Multilingual (x86 / x64)
Languages: English, Arabic, Croatian, Danish, Dutch, Finnish, French, German, Greek, Hungarian, Italian,
Latvian, Norwegian, Polish, Portuguese, Russian, Slovenian, Spanish, Swedish, Turkish, Ukrainian
x86: 3.7 GB | x64: 5.1 GB | Update: August 2018
The latest Windows 10 feature update includes the first public release of the Timeline feature as well as dozens of smaller enhancements to the Windows 10 user experience.
Timeline
We've all had the experience of digging through email or file folders for the document you know you wrote, but just can't find. Or looking for photos and videos that you know you've seen and love, but can no longer locate. Timeline can help you get back this wasted time, by helping you easily find what matters to you across your devices. Timeline lets you go back in time to past activities you've worked on across your devices, so you can jump back into them like you never left. So, if you're looking for a specific document, image, or video you worked on yesterday or a week ago, Timeline makes it even easier to find what you're looking for. You can even pick up what you were doing on your iOS or Android device on your Windows 10 PC when you're ready to get back to it. Here's some more information on how Timeline works.
Go back and forth in time. Easily scroll back in time to find things you were working on earlier today or a few weeks ago.
Find activities easily. Click the new Task bar icon to see all your activities on a specific day grouped by hour, including all the things you did using Microsoft Edge and Office 365 on your tablet and mobile phone. If you don't see what you need, you can easily search Timeline to find it.
Remove activities whenever you want. Delete activities from a specific day or hour.
To get started with using Timeline, click the new Task view icon in the taskbar to see all your activities on a specific day, grouped by hour, and easily search for something you'd like to go back to (you can also open Task view by pressing Windows logo key + Tab).
Nearby Sharing
Nearby Sharing lets you instantly share your videos, photos, documents, and websites with people and devices near you over Bluetooth or Wi-Fi. Say you're in a meeting with your boss and need to quickly send them the report or PowerPoint presentation you're looking at on your screen, Nearby Sharing helps you do this quickly and easily. Here's what you can do with Nearby Sharing.
Share quickly. Send any video, photo, document, or webpage viewed on Microsoft Edge to people nearby by clicking on the share charm in the app or right-clicking to get the share menu. You can share a report with a colleague in your meeting room or a vacation photo with your best friend in the library.
Take the quickest path. Your computer automatically picks the fastest way to share your file or webpage, either over Bluetooth or Wifi.
See who's available. Bluetooth allows you to quickly discover potential devices with which you could share.
Focus Assist
With this update, we're introducing Focus Assist to help you stay in the zone. Focus Assist helps you get more done by easily blocking notifications, sounds, and alerts to create distraction-free work times. This is helpful if you're giving a presentation or trying to focus on a paper, you can use Focus Assist to block interruptions or distractions. Here's how it works.
Work the way you want. Focus assist gives you the flexibility to choose when to block interruptions. Turn on Focus assist whenever you want to get things done without distractions, like notifications, sounds, and alerts. Or set Focus Assist to turn on automatically at certain times during the day.
Stay connected when you need to. You can make sure your most important people breakthrough by creating a priority list of those you always want to reach you, even when you're working. Or when you need complete concentration, block all notifications.
Catch up quickly. Find out what you missed while you were heads down on a project. As soon as you finish working, a summary of notifications and alerts appears on your screen.
You can quickly toggle Focus Assist on or off from a quick action button in the Action Center. Or, to set up your rules with Focus Assist, just go to display settings > Focus Assist to pick which scenarios will automatically turn on this feature.
Microsoft Edge
We're also helping you focus on the web with updates to Microsoft Edge, from muting tabs to auto-filling cards on web forms. Here's a look at what's new in Microsoft Edge with this update.
Mute-a-tab. Simply click the audio icon or right-click the tab to mute and unmute the tab that is playing sound.
Autofill cards on web forms. Use Microsoft Edge to securely save your address, credit card, and other information on top retail sites so that you have the option of autofill on web payment forms.
Clutter-free printing. Print web pages from Microsoft Edge without pop-ups and other unnecessary clutter. Enable the "Clutter-free printing" option in the print dialog and print only the content you want.
Full-screen reading experience. Take Books, PDFs, and Reading view pages full-screen, for a distraction-free reading experience. To enable full-screen reading, you can click on the double-arrow icon on the reading bar, or in the more menu or hit F11 on your keyboard.
More EPUB book options. Read EPUBs books in Microsoft Edge—whether downloaded from the web, which you can save with the latest Windows update, or purchased from the Microsoft Store. You'll also find reading suggestions at the Books tab in the "Hub" menu.
Grammar tools. Microsoft Edge has added Grammar tools support in reading mode for web pages and books to help improve reading comprehension to create a more inclusive reading experience.
Fluent Design. Microsoft Edge now supports an updated Dark theme and much better contrast with all colors, text, and icons.
Microsoft Edge on your phone and tablet. Get Microsoft Edge on your Android phone, tablet, iPhone, or iPad. Just go to the apps store on your device and download Microsoft Edge for free. Then use Microsoft Edge on your phone or tablet to read EPUB books you've saved, currently a preview feature. Or start reading a webpage on phone or tablet, send the page to your PC, and pick up reading right where you left off.
Windows Ink
Tap to ink and ink acceleration are new with this update.
Tap to ink. Now you can choose to ink instead of type. Use your digital pen to write directly in text fields for a more natural experience. Just tap a space, like a search box, and it expands to give you a comfortable area in which to write. You can even edit what you've written with simple, intuitive gestures. Go to Settings > Devices > Pen & Windows Ink > select, "Write directly into text field", then tap on a new text field to try the experience.
Ink acceleration. Designed to reduce the delay and improve latency of your digital pen by up to 30-50%. With virtually no latency, using a pen is almost like drawing on paper. This is the fastest Windows Ink yet.
Windows Mixed Reality
In this update, we're pleased to share that Windows Mixed Reality for Steam®VR is coming out of "early access," and we have further improved our integration with haptic motion controller feedback. It's also now easier to take photos of your mixed reality experiences (hold the Windows button and tap the trigger). Plus, it's simpler to personalize and manipulate content inside of Cliff House or Skyloft. What's Skyloft? A brand new virtual place for you to make your own and expand your mixed reality experience in addition to the Cliff House.
Windows Hello
We've made it easier for Microsoft account users to set up Windows Hello on their compatible devices for faster and more secure sign-in. Previously, you had to navigate deep into Settings to find Windows Hello. Now, you can set up Windows Hello Face, Fingerprint or PIN straight from your lock screen by clicking the Windows Hello tile under Sign-in options.
Microsoft Photos
Add 3D to your creation. Using the Photos built-in video editor, you can now add 3D effects right into your photo or video. Need some inspiration? The built-in 3D Library lets you choose a 3D model from one of your favorite artists in the Remix 3D community to add a whole new dimension to your creation.
Search and find more quickly. The Photos app automatically groups pictures of people to help you organize your photos and videos and find exactly what you're looking for more quickly. It even helps you combine multiple photos of the same person by merging them into one contact.
3D in Windows 10
Animations in Mixed Reality Viewer. Record a video with animated 3D objects. Capture a flying saucer hovering over your friend's shoulder or a dinosaur lurking around the corner. It's easy. Just click the Remix 3D button to find animated objects you can drop into your video. Or from the bottom right of the app, you can find one click animations to make static 3D objects come to life.
3D Animations in PowerPoint. With your Office 365 subscription, you can add 3D animation to static 3D models you've added to your PowerPoint. Just click on Animations and choose from an auto-rotating Turntable to Jump & Turn to give movement to your 3D models.
Edit your snips directly in Paint 3D. With the new "edit in Paint 3D" button built into the Snipping Tool, you can take your snip to the next level via Paint 3D. Move (or remove) objects with Magic select, augment and annotate with realistic brushes, bring in 3D objects from Remix 3D, and more.
Cortana
Turn up the heat and the beat. Cortana now lets you manage your smart home and play your favorite music and playlists on Spotify from your PC using just your voice.11 Cortana has expanded home automation skills, making it even easier for you to control your smart home devices while you're on the go. For example, want to come home to a warm house from a long day at work? Just tap Cortana on your PC and say "Hey Cortana, set the living room thermostat to 72 degrees" to control your ecobee3, ecobee3 lite, ecobee4, Honeywell Lyric, Honeywell Total Connect Comfort, Nest Learning Thermostat, Nest Thermostat E and more. To set up your connected home with Cortana, open Cortana on Windows 10 or go to the Cortana app on your phone, click the Notebook icon, then click Connected Home. From there, you can connect your favorite smart home accounts and control your devices from anywhere you use Cortana.
With Spotify now available with Cortana on PC, you can use the power of your voice to play your favorite music. For example, if you want to kick back and relax after a long day of work, simply tap on the microphone icon on your Windows 10 taskbar or say "Hey Cortana" then say "Play some chill music on Spotify" and she's on it. To get started, simply try saying "Hey Cortana, play some chill music on Spotify" and Cortana will guide you through linking your Spotify account to Cortana. Or, open Cortana on Windows 10, click the Notebook icon, then click Music and link your favorite provider, like Spotify, TuneIn or iHeartRadio.
PC Gaming
Improved Game bar. We've given Game bar a makeover so it's even easier to find what you're looking for. Go to your captures, toggle your microphone and camera, choose a theme, and edit the title of your Mixer stream—all from new buttons on Game bar. You can also and choose a theme (dark, light, or your current Windows theme), and quickly check the time using the new clock. And of course, start a Mixer stream from the Game bar without any extra hardware or software.
Unpack, burn or mount the Image with your favorite Tool
Start Setup and install
Check \Fix directory for activation
Done