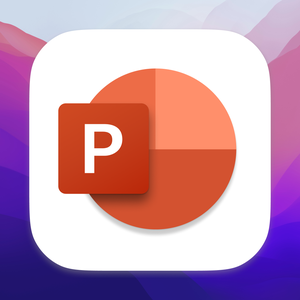 Microsoft PowerPoint 2021 for Mac LTSC v16.63.1 VL Multilingual | 799 MB
Languages: English, العربية, 中文, Čeština, Dansk, Nederlands, Suomi, Français, Deutsch, Ελληνικά,
עברית, Magyar, Bahasa Indonesia, Italiano, 日本語, 한국어, Norsk, Polski, Português,
Русский, Slovenčina, Español, Svenska, ภาษาไทย, Türkçe
The PowerPoint app gives you access to the familiar tool you already know. Quickly create, edit, view, present, or share presentations quickly and easily from anywhere. Need to access your most recently used PowerPoint files quickly while on the go? PowerPoint provides a quick view of your recent files for easy access on any of your devices.
Worried about multiple file versions when you work on PowerPoint mobile? Syncing is seamless across devices. Work with anyone and present to anyone, anywhere, with confidence. With PowerPoint, your Office moves with you.
Unmistakably Office, designed for Mac
MacBook Pro Touch Bar is fully supported by Microsoft PowerPoint. Controls are now available on the Touch Bar when your presentation is available in Slideshow View, including slide thumbnails and a timer to help you keep track of time as you present. Go easy on your eyes with Dark Mode. PowerPoint makes it easy to focus on your presentation in low-light environments by supporting Dark Mode for macOS Mojave.
Create presentations that stand out
Get your ideas across with beautiful design, rich animation, cinematic motion, 3D models and icons. Let intelligent technology help you bring your presentation to life with a few clicks.
Present with confidence
You can make new presentations or continue working on existing ones. Since PowerPoint can sync your presentations to OneDrive, you can start a presentation on your Mac, then edit and present using PowerPoint mobile. With presentation view on any device present your point clearly and with confidence, all without firing up your laptop.