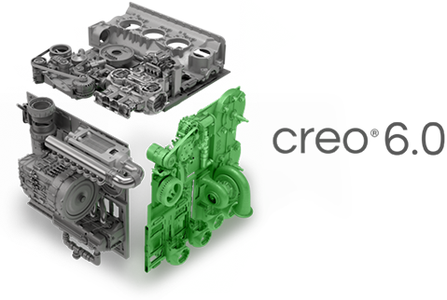 PTC Creo 6.0.2.0 with HelpCenter Multilingual | 5.8 GB
Languages: English, 中文, Español, Français, Deutsch, Italiano, 日本語, 한국어, Português, Русский
Exciting new technologies are changing the world of product design. PTC Creo includes breakthrough capabilities in Additive Manufacturing, IoT, Model-Based Definition (MBD) and Augmented Reality (AR). Design faster and smarter by connecting your digital design to your physical products. PTC Creo 6.0 makes you more productive than ever. It's packed with new enhancements and capabilities to help you design the products of the future.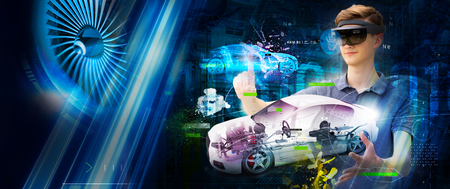 The Leading Product Design 3D CAD Software
Now more than ever, product design & manufacturing teams are expected to create products more efficiently & cost effectively, without sacrificing innovation or quality. Fortunately, PTC Creo delivers the most scalable range of 3D CAD product development packages & tools in today's market. Its variety of specific features, capabilities, & tools help engineers imagine, design, & create your products better.
Take your products from concept to digital prototype efficiently, precisely and intuitively with Creo—on the cutting edge of CAD for more than 30 years.
Creo Capabilities
PTC's developers created Creo Parametric as a sound foundation software that allows its users the ability to expand deeper functionality with each component. As your products become more complex in its engineering, PTC Creo offers expanded capabilities to meet your requirements. Every product isn't made equal, and your 3D CAD solution shouldn't be either. Explore PTC Creo's capabilities that mold to your unique craft.
3D Design
Parametric & Freestyle Surfacing
Augmented Reality
Direct Modeling
2D Drawing
Model-Based Definition
Design Exploration
Sheet Metal Design
Mechanism Design
Structural Framework & Weld Design
Fastener Design
Human Factors Design
Routed Systems Design
Smart Connected Design
Concept Design
Plastic Part Design
Industrial Design
Reverse Engineering
Multi-CAD
Rendering & 3D Animation
Assembly Management & Performance
Analysis
Structural Analysis
Thermal Analysis
Motion Analysis
Mold Fill Analysis
Fatigue Analysis
Creepage & Clearance Analysis
CAM
Additive Manufacturing
Tool & Die Design
Production Machining
Other
Performance Advisor
Product Data Management
Technical Illustrations
PTC Creo 6.0: What's New
Unlock the latest in 3D CAD with PTC Creo 6.0:
New capabilities in augmented reality, real-time simulation, and design for additive manufacturing
Modernization of the overall user experience and interface
Key productivity improvements
Augmented Reality Collaboration
Creo has the power of cloud-based AR in every seat. You can view and share designs, securely collaborate with colleagues, customers, suppliers and stakeholders across the enterprise, and access your designs anywhere, anytime. In PTC Creo 6.0, it gets even better. Now you can publish and manage up to 10 designs, controlling who has access to each experience, and easily remove old ones at will. In addition, you can now publish experiences for use with the HoloLens and as QR codes.
Simulation & Analysis

NEW – Creo Simulation Live Powered by ANSYS
Creo Simulation Live brings fast, easy simulation into the modeling environment, giving you real time feedback on your design decisions so you can iterate more quickly and consider more options.
Additive Manufacturing
PTC Creo 6.0 gives you more power and flexibility when you design for additive manufacturing with new lattice structures, build direction definition, and slicing for 3D printing. In addition, you can expect overall performance improvements for lattice design.
Support for new lattice cells
Build Direction Analysis and Optimization
Support for Slicing and 3MF
Core Productivity Enhancements
Accelerate your productivity with a modernized overall user experience and UI:
New mini-toolbar workflows for creating and modifying features
Modernized feature dashboards
Enhancements to the model tree