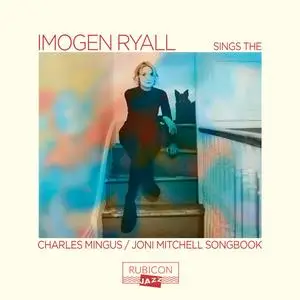 Imogen Ryall - Imogen Ryall Sings the Charles Mingus/Joni Mitchell Songbook (2023)
WEB FLAC (tracks) - 254 Mb | MP3 CBR 320 kbps - 98 Mb | Digital booklet | 00:41:41
Vocal Jazz | Label: Rubicon Jazz
'Mingus', the album by Joni Mitchell from 1975 is the result of a 45-minute meeting arranged by Mingus's wife between Mitchell, who was drifting towards a style of music jazzier than her previous output and Charles Mingus. Mingus was sadly waiting to die from motor neurons disease. Unable to play, he was bored, and his wife was keen to get him interested in something. Mingus sang the melodies into a tape recorder, chords were added by Sy Johnson, and Joni wrote the lyrics and organised the recording sessions. The band on the album were members of Weather Report. Mingus died before the project was complete. To ensure enough material was ready for the album, Joni added a song of her own 'Wolf'. The album was cooly received by admirers of both musicians.