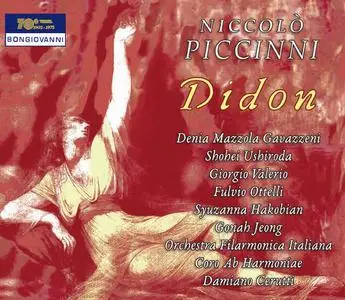 Damiano Cerutti, Orchestra Filarmonica Italiana - Niccolò Piccinni: Didon (2022)
WEB FLAC | Tracks ~ 664 Mb | Total time: 02:24:46 | Covers
Classical | Label: Deutsche Grammophon | # GB 2602/3-2 | Recorded: 2021
This fine work, in the perfect Classical tradition, is from late in Piccinni's French period. It was composed in 1783 and was performed in Paris regularly until 1836 and throughout the rest of Europe until about 1830. Piccinni keeps the plot moving at a fine clip, running one number into the next without a glitch and (especially in the third act) effectively using the chorus to add to the excitement. His writing for the solo voices is stirring in a Gluckian way, but elements of his Italian roots show up in the vocal line and melodic inspiration as well.