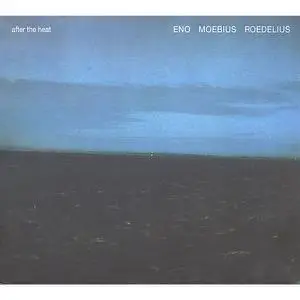 Eno, Moebius, Roedelius - After The Heat (Remastered) (1978/2009)
FLAC (tracks) - 192 MB | MP3 CBR 320 kbps - 96 MB
40:35 | Krautrock, Prog Rock, Ambient | Label: Bureau B
This 1978 collaboration between brian eno and cluster members dieter moebius and hans-joachim roedelius may sound dated in this era of digital recordings, but the music still possesses a special appeal. This experimental trio concocted 10 electronic-based compositions that focused upon and embellished repeated patterns within their layered tracks of keyboards, piano and occasional bass and guitar. The results ranged from the ethereal haze of 'old land' to the psychedelic throb of 'broken head' to the serene keyboard musings of 'luftschlob'. Eno contributed vocals or spoken word to three tracks, including the backwards singing on 'tzima n'arki', a quirky slice of avant-pop including bass work from can's holger czukay. Despite their minimalist approach to structure, eno, moebius and roedelius generated striking sounds and sonic contrasts throughout after the heat, and one can certainly hear precursors to modern ambient, techno and contemporary instrumental on this diverse album.