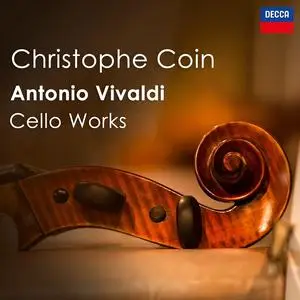 Christophe Coin - Antonio Vivaldi: Cello Works (2023)
WEB FLAC | Tracks ~ 785 Mb | Total time: 2 h 55 min | Cover
Classical | Label: Decca | Recorded: 1987-1989
Vivaldi wrote an astonishing 500 concertos during his lifetime, of which 27 were composed for solo cello. At the time, the instrument was in its infancy, and it was unusual for great composers to write works specifically for solo cello. Indeed, none of the concertos were published during Vivaldi's lifetime: they had been written specially for his young female students at the Ospedale della Pietà, where the composer was employed in Venice, and were therefore not widely known. However, Vivaldi clearly saw the potential in the new instrument, otherwise he would not have gone on to write so much material for it; after the violin and bassoon, it is his third most popular solo concerto instrument.