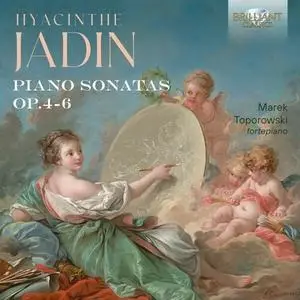 Marek Toporowski - Jadin: Piano Sonatas, Op. 4-6 (2023)
FLAC (tracks), Lossless / MP3 320 kbps | 2:11:57 | 587 / 301 Mb
Genre: Classical / Label: Brilliant Classics
New recordings of signature works by a young and tragically short-lived lion of the keyboard in late 18th-century France.
This is the most extensive set of records ever dedicated to the music of Hyacinthe Jadin, sure to attract the attention of all aficionados of keyboard rarities, especially as performed by the Polish harpsichordist and pianist Marek Toporowski, with his encyclopedic understanding of Baroque and early-Classical repertoire.Born in Versailles in 1776, Jadin grew up in a musical family and was educated in both the French and German traditions, something unusual at the time. His professional career was brief; he was appointed to the Conservatoire in 1795 as one of its first professors of piano, and fell ill from the tuberculosis that would take his life in 1800.