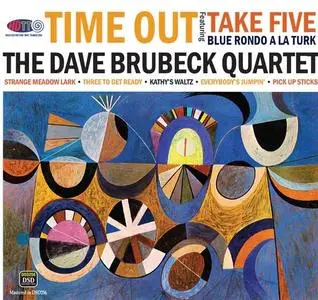 The Dave Brubeck Quartet - Time Out (Remastered) (1959/2022)
FLAC (tracks) 24bit-192kHz - 1.4 GB
38:43 | Jazz, Cool Jazz | Label: High Definition Tape Transfers
Dave Brubeck's defining masterpiece, Time Out is one of the most rhythmically innovative albums in jazz history, the first to consciously explore time signatures outside of the standard 4/4 beat or 3/4 waltz time. It was a risky move – Brubeck's record company wasn't keen on releasing such an arty project, and many critics initially roasted him for tampering with jazz's rhythmic foundation. But for once, public taste was more advanced than that of the critics. Buoyed by a hit single in altoist Paul Desmond's ubiquitous "Take Five," Time Out became an unexpectedly huge success, and still ranks as one of the most popular jazz albums ever. That's a testament to Brubeck and Desmond's abilities as composers, because Time Out is full of challenges both subtle and overt – it's just that they're not jarring.