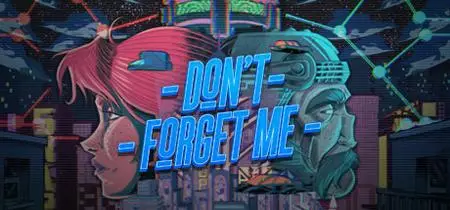 Dont Forget Me (2021)
PC/MacOS/Linux Game | Developer: The Moon Pirates | Publisher: The Moon Pirates | 1.3 GB
Languages: English
Genre: Adventure, Indie | Release Date: 20 Apr 2021
Where are you? *Who* are you? As amnesiac Fran, you awake from a mind-consuming reverie on the doorstep of one of the world's foremost experts in memory manipulation. Taken in by the kindly Bernard, you begin your life anew, diving into the minds of patients to uncover and copy their memories.. But it's not long before the secrets you left behind catch up with you…and the fate of the world comes knocking at your door.