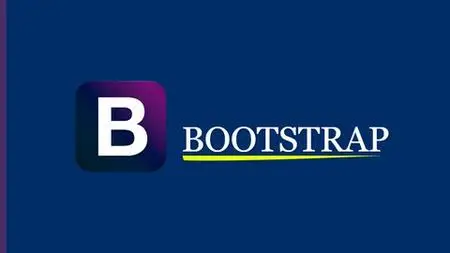 Master bootstrap 4 complete course with 7 amazing projects
MP4 | Video: 1280x720 | Duration: 8 Hours | 4.2 GB | Subtitles: VTT | Project Files
Author: WAHEED ATAYE | Language: English | Skill level: All Levels
Bootstrap is a free and open-source front-end framework for designing websites and web applications. It contains HTML- and CSS-based design templates for typography, forms, buttons, navigation and other interface components.This course is all about bootstrap 4 we have created this course for the students who want to learn bootstrap like a professional with real world example and website projects inside this course you will learn how to write the code in formal way that anyone can read and understand your codes also you will learn bootstrap from basic to advance with 7 amazing projects which we will create from the beginning to the end step by step with clear explanation.If you want to learn how to create modern, great looking and nicely designed websites, then this is the right course for you.
The course is project based, because we think that creating projects is the best way to learn Bootstrap, which is one of the most popular and widely used technology today. Bootstrap allows us to build modern and nicely looking websites in a very simple way, so, if you want to take your web developer or especially web designer skills to the next level, then you definitely need to know how to use bootstrap and what it actually does.
By taking this complete course of bootstrap 4 you will learn how to create 7 amazing web projects from scratch step by step i will show you how manage all the things inside project with the new modern tips and tricks to make professional real world web projects just by using bootstrap 4. this course is totally update and we will learn the latest version of bootstrap which is bootstrap (4.1.1)
Requirements:
Basic knowledge of HTML & CSS (Optional)
No tools and knowledge required for learning this course
You can find all the resources for this course inside the course resources section
You do NOT need to know any Bootstrap 3
Last updated 10/2018