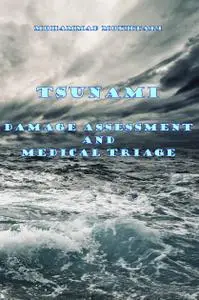 "Tsunami: Damage Assessment and Medical Triage" ed. by Mohammad Mokhtari
ITexLi | 2020 | ISBN: 1839621761 9781839621765 1839621753 9781839621758 183962177X 9781839621772 | 76 pages | PDF | 9 MB
This book is a collection of contributions from experts involved in tsunami study for the purpose of covering the different aspects from a tsunami at a local level, population health related to a tsunami disaster and early warning systems at a country level. The presented chapters, after being peer-reviewed, have been recommended to be accepted for publication.
The content of the book consists of an introductory section that deals with the lessons learned from past tsunamis and today's practice; the monitoring of tsunami damage using the polarimetric microwave remote sensing technique, and considering the local tsunami on Pakistan's coast; the outbreak of devastating earthquakes; health consequences and medical provisions for the population and finally the risk of tsunamis in Mexico
Contents
1. Introductory Chapter: The Lessons Learned from Past Tsunamis and Todays Practice
2. Monitoring of Tsunami/Earthquake Damages by Polarimetric Microwave Remote Sensing Technique
3. Dealing with Local Tsunami on Pakistan Coast
4. Outbreak of Traumatic Defeat Earthquakes: Health Consequences and Medical Provision of the Population
5. The Risk of Tsunamis in Mexico
1st true PDF with TOC BookMarkLinks
More :
You find here