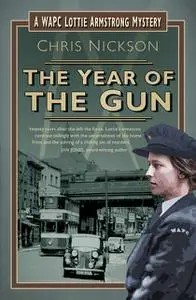 «The Year of the Gun» by Chris Nickson
English | EPUB | 1.0 MB
1944: Twenty years after WPC Lottie Armstrong was dismissed from the Leeds police force, she's back, now a member of the Women's Auxiliary Police Corps.
Detective Chief Superintendent McMillan is now head of CID, trying to keep order with a depleted force as many of the male officers have enlisted. This hasn't stopped the criminals, however, and as the Second World War rages around them, can they stop a blackout killer with a taste for murder?