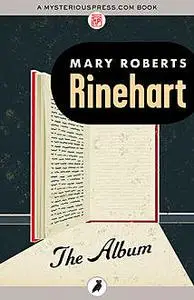 «The Album» by Mary Roberts Rinehart
English | EPUB | 1.3 MB
On a quiet cul-de-sac, an elderly invalid is slaughtered with an axe.
Crescent Place was once a peaceful country green surrounded by five tasteful suburban houses and populated by polite, responsible citizens. But as the city enveloped it, the residents built a gate to keep the world out. With each passing year, the subdivision grew stranger and stranger — until it began to look like a time capsule of the 1890s. In these houses are a husband and wife who fight constantly, and another couple who hasn't spoken to each other in two decades. There is a widow in permanent mourning and a daughter whom the newspapers call psychotic. And there is a bedridden old woman who is about to be killed with an axe.
When her murder shatters the quiet of the little enclave, the tabloids delight in trumpeting the neighborhood's peculiarities. But as the search for the killer intensifies, the area's strangest secrets have yet to be revealed.