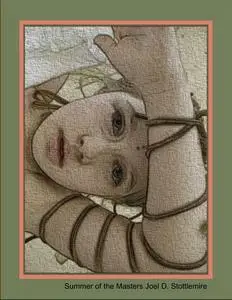 «Summer of the Masters» by Joel Stottlemire
English | EPUB | 0.2 MB
Forget everything you think you know about Joel D. Stottlemire's writing. The self-proclaimed master of Flash Fiction has left behind the laser beams and haunted houses to tell a masterful tale of contemporary fiction that is as hard to define as it is to put down. Told in the heat of the Kansas sun, Summer of the Masters is about love and racism, lesbianism, a rock, domestic violence, Greek Gods, the power of flight, and one most unusual angel. It is a dream. It is a nightmare, and, with the last line, it is a reminder of our place in the Universe.