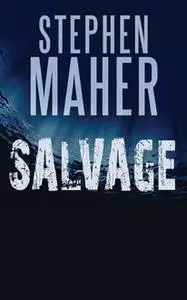 «Salvage» by Stephen Maher
English | EPUB | 0.5 MB
Phillip Scarnum must employ his cunning and seamanship to stay alive and out of prison in this fast-paced, gritty thriller.
Philip Scarnum is a Halifax seaman who has spent his life on the water. When he finds a lobster boat abandoned, washed up on the rocks of the shallows, he decides to undertake a dangerous attempt to tow it back to harbour to collect the salvage fee. But instead of simply cashing in on windfall, he finds himself sucked deep into a trail of deceit, drugs, and murder, which brings him face to face with some angry Mexican bandits, a band of vengeful brothers, and an RCMP officer intent on pinning everything, including a murder charge, on him. Everyone thinks Scarnum's guilty, and he finds himself with few allies as he walks the tightrope between all the parties, determined to stay out of prison, stay alive, and get the salvage fee that's coming to him.