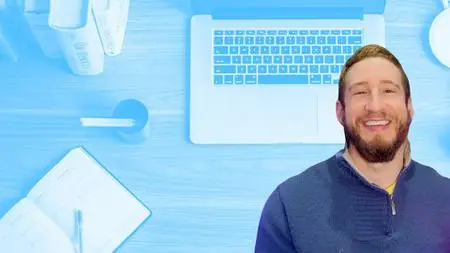 Microlearning: Creating Better Online Courses
Published 9/2022
MP4 | Video: h264, 1280x720 | Audio: AAC, 44.1 KHz
Language: English | Size: 1.52 GB | Duration: 1h 12m
How to apply microlearning techniques in your online courses
What you'll learn
Understand what microlearning is and how it applies to online courses
Why microlearning is even more efficient and the theories behind
How you can apply microlearning alongside other educational approaches
In the end, how to improve your student retention and engagement by breaking content into smaller pieces
Requirements
None! The course is aimed at people who already have some experience in education, even if it is superficial.
Description
Have you ever heard about microlearning?Do you know what it is and how you can use it in your content creation process?If you are an instructional designer and want to learn more about this concept, then this course is exactly what you need.Microlearning is all about efficiency, by creating shorter lessons to improve your students' engagement and their experience with your online content.And it can be used in any kind of educational context: online courses, traditional classes, and even one-on-one tutoring sessions!The best part? It's easy to implement in your existing educational material—all you need is a few minutes of your time each day.Microlearning is a powerful tool for instructional designers who want to improve their content and make it more engaging for their learners. It's also an excellent way to introduce new material or reinforce concepts learners have already learned.In this course, I will show you how to create microlearning courses using different tools and techniques. You will also learn the best practices for developing a microlearning course, including how to make the most of its benefits. At the end of this course, you'll be able to implement microlearning in your own educational content!
Overview
Section 1: Microlearning 101: Basics
Lecture 1 Course intro
Lecture 2 Course opening
Lecture 3 Who's your instructor
Lecture 4 What's microlearning?
Lecture 5 Comparison table between micro and macro learnings
Lecture 6 Theories that support microlearning
Lecture 7 Theories diagram: the impact of microlearning
Lecture 8 When to Use Microlearning (and when not to use it)
Lecture 9 Looking for more content?
Lecture 10 How to Create a Microlearning Course
Lecture 11 The Role of the LMS in Microlearning Courses
Lecture 12 My other courses
Section 2: Tools of Microlearning
Lecture 13 How to plan you microlearning lessons
Lecture 14 Online course creation process with microlearning
Lecture 15 How to plan and develop learning objects
Lecture 16 The 3 categories of learning objects
Lecture 17 How to Use Scenario-Based Learning in a Microlearning Course
Lecture 18 Links on Scenario-Based Learning
Lecture 19 How to Use Paired Learning in a Microlearning Course
Lecture 20 Links on Paired Learning
Lecture 21 Gamification elements in microlearning
Lecture 22 Some examples of gamification components to use
Lecture 23 Links on gamification in education
Lecture 24 Microlearning examples in real life
Lecture 25 Mentioned links from previous classes
Section 3: What's next?
Lecture 26 New technologies that are emerging
Lecture 27 The future of education
Teachers and instructors, even with a lot of experience, and want to adapt to the online world,Instructional designers facing the challenge to update their methods and want to learn what microlearning really is,People from outside the field of education who need to understand what microlearning is and how to apply it in practice