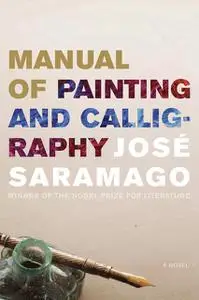 «Manual of Painting and Calligraphy» by José Saramago
English | EPUB | 0.3 MB
A disgruntled portrait artist in 1970s Portugal turn to writing in the Nobel Prize-winning author's debut novel, now available in English translation.Manual of Painting and Calligraphy was José Saramago's first novel. Written eight years before the critically acclaimed Baltasar and Blimunda, it is a story of self-discovery set in Portugal during the last years of Antonio Salazar's dictatorship. It tells the story of a struggling artist who is commissioned to paint a portrait of an influential industrialist.Disheartened by his squandered talent, the artist soon undergoes a creative and political awakening when he discovers the possibilities of writing. The brilliant juxtaposition of a passionate love story and the crisis of a nation foreshadows the themes of Saramago's major works.