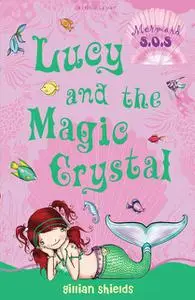 «Lucy and the Magic Crystal» by Gillian Shields
English | EPUB | 1.2 MB
Lucy and her mermaid friends are almost home, the six Magic Crystals safe and ready to be delivered to Queen Neptuna. But Neptuna's horrible sister Mantora is staging one final obstacle for the Sisters of the Sea. It's up to Lucy to overcome her shyness and gather all the creatures of the sea to come together and defeat Mantora for good.