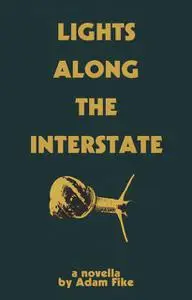 «Lights Along The Interstate» by Fike Adam
English | EPUB | 0.2 MB
A retirement home escapee is off to parts unknown. The Devil quits, he's in love with a waitress. Unexpected gunshots create late-night companions. A traveling salesman gets to choose his own place in the Universe. A wandering ex-priest looks for answers between the lines of a legal pad. Somebody's flinging pennies at a naked businessman and she's not at all sorry it hurts. Stranded, a student finds himself, and dinner, in the middle of nowhere. A drunk widow skips the service. A long overdue family reunion solves nothing and resolves everything. Two lost kids the age of grownups decide something big for the rest of us. And the Bus Driver, well all he's praying for is a good night's sleep. Also inspired by classics such as Woody Guthrie's Bound For Glory and Richard Bach's Illusions.