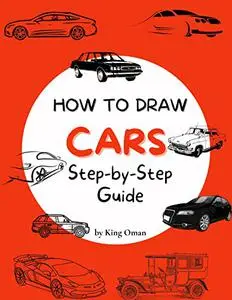 How to Draw Cars: Best Car Drawing Book for You and Your Kids - Step-by-Step Guide by King Oman
English | 2022 | ISBN: N/A | ASIN: B09WNDCFXV | 125 pages | EPUB | 13 Mb
How to Draw Cars
Best Car Drawing Book for You and Your Kids - Step-by-Step Guide
Do you love cars?
If you want to learn how to draw cars like a professional, this is the perfect book for you. It contains step-by-step instructions that will help you create amazing drawings of your favorite cars.
The best part is that anyone can do it – no matter what your age or experience level is. You'll be able to create realistic drawings of all kinds of cars, from sports cars and luxury cars to classic cars and trucks.
Purchase the How to Draw Cars book today!
Feel Free to contact me for book requests, informations or feedbacks.
Without You And Your Support We Can't Continue
Thanks For Buying Premium From My Links For Support