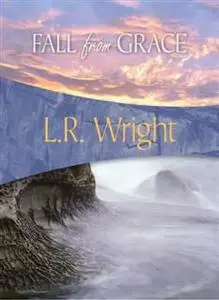 «Fall from Grace» by L.R. Wright
English | EPUB | 0.3 MB
It's midsummer in British Columbia, and it's murderously hot. For Karl Alberg, that becomes more than a metaphor when he discovers a body on the beach, fresh from a fatal plunge into the icy, all-too-appealing waves. Back home in the town of Sechelt, where Alberg is the chief of police, it's clear that the heat is bringing out the crazies, most recently in the form of vandalism at a petting zoo whose owner is volatile enough to make Alberg yearn a little for his days as a big-city cop. And furthermore, his daughter is visiting and his ex wife is getting married again. An atmospheric, gorgeously written novel that brings home both the oppressive heat and the sense of danger that lingers around seemingly banal small-town lives by the author of the Edgar-winning mystery The Suspect.