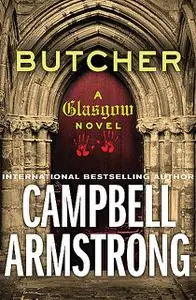 «Butcher» by Campbell Armstrong
English | EPUB | 0.9 MB
Detective-Sergeant Lou Perlman gets caught up in a gangland takeover in international bestselling author Campbell Armstrong's electrifying thrillerAfter stepping on too many of his bosses' toes in public, Detective-Sergeant Lou Perlman is put on "extended sick leave" against his will. He is banned from the investigation of the bloodbath that is shaking Glasgow's criminal underworld, where a bizarre, seriously violent man named Reuben Chuck has seized control.But a gruesome discovery in his own apartment launches Perlman back into the game. Soon a simple inquiry becomes fraught with danger and leads him into the terrain of Reuben Chuck.Glasgow is once again a constant presence in Campbell Armstrong's twisting storyline, in which one wrong turn down a dark alley could change a detective's life forever.Butcher is the 4th book in the Glasgow Novels, but you may enjoy reading the series in any order.