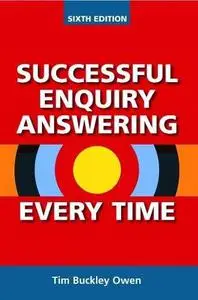 Successful Enquiry Answering Every Time By Tim Buckley Owen
2012 | 160 Pages | ISBN: 185604811X | PDF | 1 MB
Here is a one-stop guide to answering all types of inquiries at the reference desk. It guides readers through every stage of research, from finding out what the user really wants, to providing a thorough response. This fully updated sixth edition offers brand-new information, including advice on how to handle inquiries by email, SMS, and social media; developments in new mobile media, such as smart phones and e-books; assessing new sources like blogs; and how to manage, evaluate, and improve remote inquiry handling. It also includes an all-new Starter Sources section, which offers an up-to-date list of quality reference sources online and in print. This book is an invaluable guide for information professionals at the reference desk in any type of library or information organization.