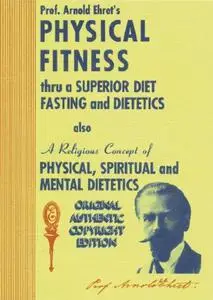 Physical Fitness Thru A Superior Diet, Fasting, and Dietetics By Professor Arnold Ehret
2011 | 24 Pages | ISBN: 1570672776 | PDF | 11 MB
In this writing, Professor Ehret traces the roots of fasting and dietetics back to the time of the Greeks and Hippocrates - the father of medicine. Ehret emphasizes mankind's need to embrace a therapeutic system of eating. Also featured is an additional essay by Ehret titled A Religious Concept of Physical, Spiritual and Mental Dietetics.