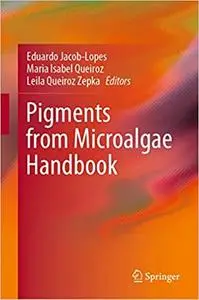 Eduardo Jacob-Lopes, "Pigments from Microalgae Handbook"
English | ISBN: 3030509702 | 2020 | 664 pages | EPUB, PDF | 27 MB + 11 MB
The Pigments from Microalgae Handbook presents the current state of knowledge on pigment production using microalgae-based processes, and covers both the scientific fundamentals of this technology and its practical applications. It addresses biology, chemistry, biochemistry, analysis and engineering aspects, as well as applications of natural pigments in photosynthetic organisms. The book also describes the analytical procedures associated with the characterization of pigments and the engineering aspects of microalgal pigment production. It considers the three major classes of pigments(chlorophylls, carotenoids and phycobiliproteins) produced and surveys the main commercial applications of these chemicals.
The book offers a valuable source of information for industrial researchers and practitioners in industrial biotechnology, as it covers various engineering aspects of microalgal pigment production, such as bioreactors and bioprocesses, industrial extraction processes, and the bioeconomy of production including life-cycle assessment. The book will also be of interest to undergraduate and graduate students of biochemistry, food chemistry, and industrial microbiology.