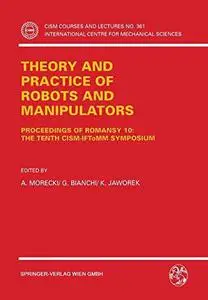 Theory and Practice of Robots and Manipulators: Proceedings of RoManSy 10: The Tenth CISM-IFToMM Symposium By A. Morecki, G. Bianchi, K. Jaworek (eds.)
1995 | 427 Pages | ISBN: 3211826971 | PDF | 34 MB
The CISM-IFToMM Symposia have played a dynamic role in the development of the theory and practice of robotics. The proceedings of the Tenth Symposia present a world view to date of the state-of-the-art, including a unique record of the results achieved in central and eastern Europe.